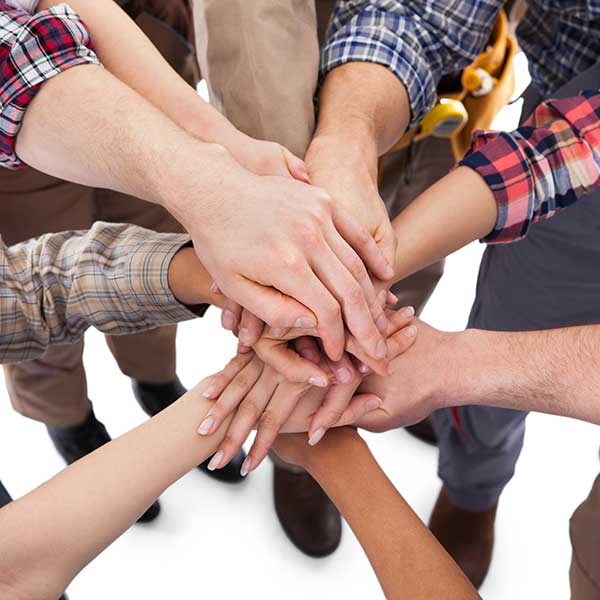 The technicians and staff at Johnson Mechanical Service are a dedicated group of individuals, working together as a team to ensure quality work and customer satisfaction.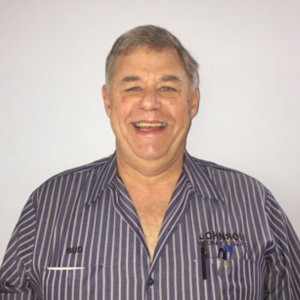 Vernon (Bud) Johnson
Owner/President of Johnson Mechanical, Inc.
Founded Johnson Mechanical, Inc. on January 2, 1996
18 years of prior experience, mostly commercial and industrial H.V.A.C. and refrigeration
Graduated from Terra Technical College in 1978 with and Associates Degree in Applied Science, Air Conditioning and Refrigeration
Earned Refrigeration H.V.A.C. state license with approximately 40 plus hours per year in additional manufacturer and sales training
The H.V.A.C. industry has always excited me! In June, 1978, married Joyce and raised 4 special children and now working on our second set (grandchildren)! Johnson Mechanical, Inc. and I have always strived to service our community with support to many local churches, schools, and other charitable organizations! The Mercer and surrounding counties have been very good to us and we enjoy serving the fine people of this area.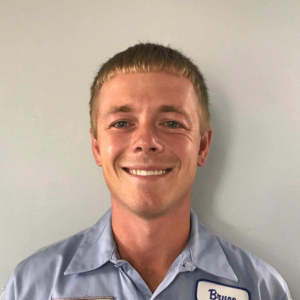 Bryce Schlater
Service Technician/Co-Owner
Graduated from Coldwater High School in 2006 Graduated from UNOH with a 2 year H.V.A.C. certification
Has worked in the H.V.A.C. industry since 2007
NATE certified in air conditioning and heat pump
EPA certified
Married to wife, Alicia with 4 children, Austin, Ava, Brody, and Lyla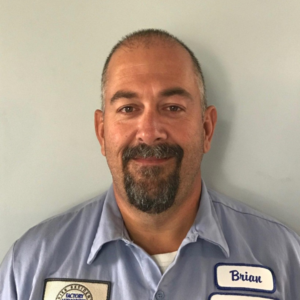 Brian Hennon
Sales Manager/Co-Owner
Graduated from Bath High School in 1990
2 years at The Ohio State University
26 plus years in the H.V.A.C. business as installer, service technician, and owner operator
EPA certified
Married to wife Paulette, with 2 children; son, Collin and daughter Bayli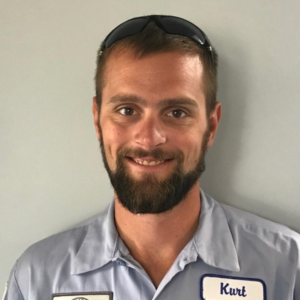 Kurt Schlarman
Service Technician
Graduated from Coldwater High School in 2008
Graduated from UNOH with an Associated of Applied Science degree in H.V.A.C./R Technologies
Has worked in the H.V.A.C. industry since 2011
NATE certified in air conditioning and heat pump
ICE certified
EPA certified
Specialize in boiler heating
Married to wife, Brittany, with two sons, Kolton and Tucker, and two daughters, Aubrey and Mila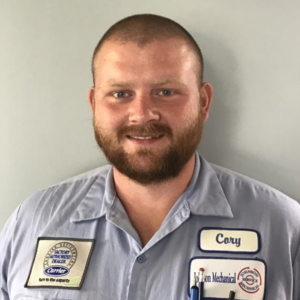 Cory Austin
Install Technician
Graduated from Jay County High School in 2013
Graduated from Ivy Tech with Certification in H.V.A.C. in 2016
Has worked in the H.V.A.C. industry since 2017
EPA certified
NATE certified
Married to wife Lexi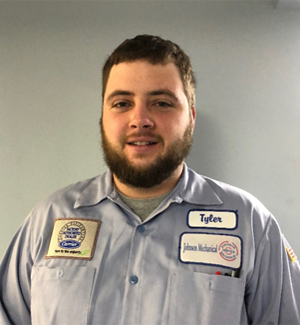 Tyler Bruggeman
Install/Service Technician
Graduated from Marion Local High School in 2010
Graduated from UNOH with an Associate Degree in the Applied Science of H.V.A.C./R
Has worked in the H.V.A.C. industry since 2010
EPA certified
ICE certified
NATE certified in air conditioning and heat pump
Married to wife Heather with daughter Bailey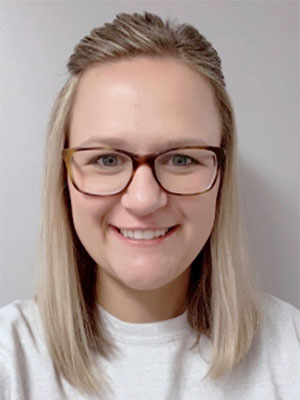 Chelsie Moeller
Office Manager
Graduated from Marion Local High School in 2010
Graduated from Rhodes State College in 2012 with Business Administration Degree
Married to husband Jeff, with sons Jace and Wes and daughter Madison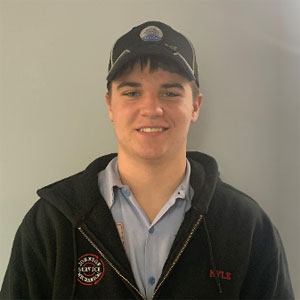 Kyle May
Service Technician
Graduated from Coldwater High School in 2019
Graduated from UNOH with an Associates Degree in the Applied Science of H.V.A.C./R
NATE Certified
EPA Certified

Laura Griesdorn
Administrative Assistant